Login
Log in if you have an account
Dont have an account? Register
Sloped Yard to Outdoor Oasis
Transforming a Sloped Yard with Stunning Natural Stone and Retaining Walls
Shop The Products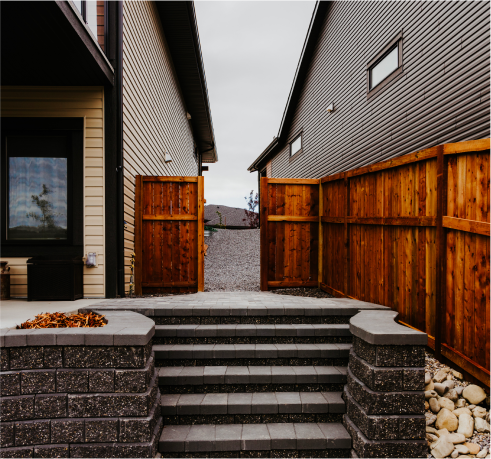 Let's explore the products that go into the finished landscape design!
When it comes to small yards, making the most of every square foot is key. The elevation in this backyard was particularly steep, which presented its own set of challenges in creating the desired outdoor living space - a challenge we had no trouble conquering.

We planned for low-maintenance yards, both front and back, complete with complementary stonework throughout, and Douglas Fir bark Mulch in the garden beds to retain soil moisture and prevent weed growth. All the garden beds were filled with our Premium Garden mix - a proprietary blend of peat moss, compost, perlite, and sandy loam, designed to provide all the nutrients flowers and plants need while neutralizing the soil's pH.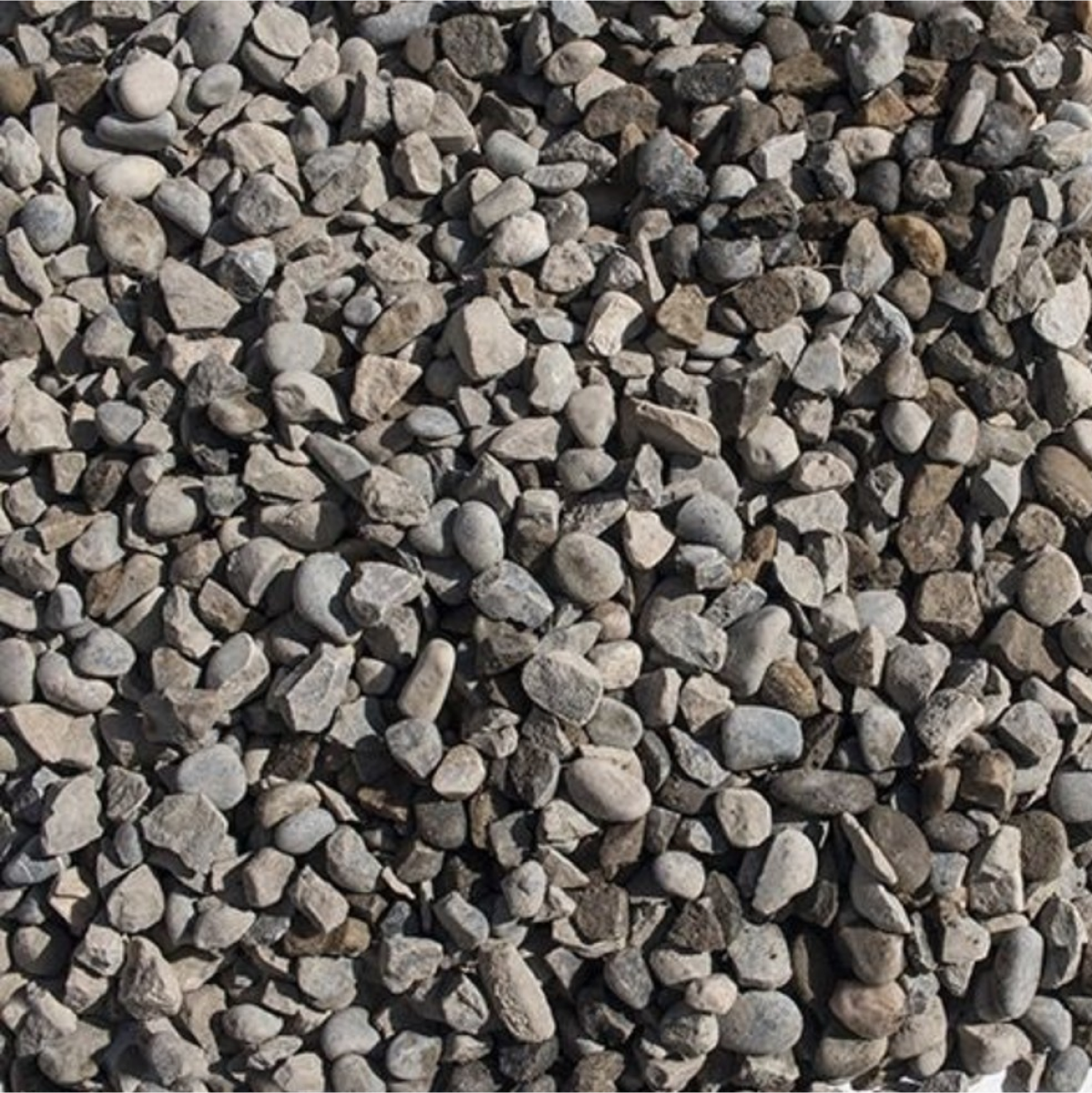 40mm Drain Rock
40mm Drain Rock is a natural rock that is grey in colour, used for general landscaping, and driveways. This is an un-washed rock.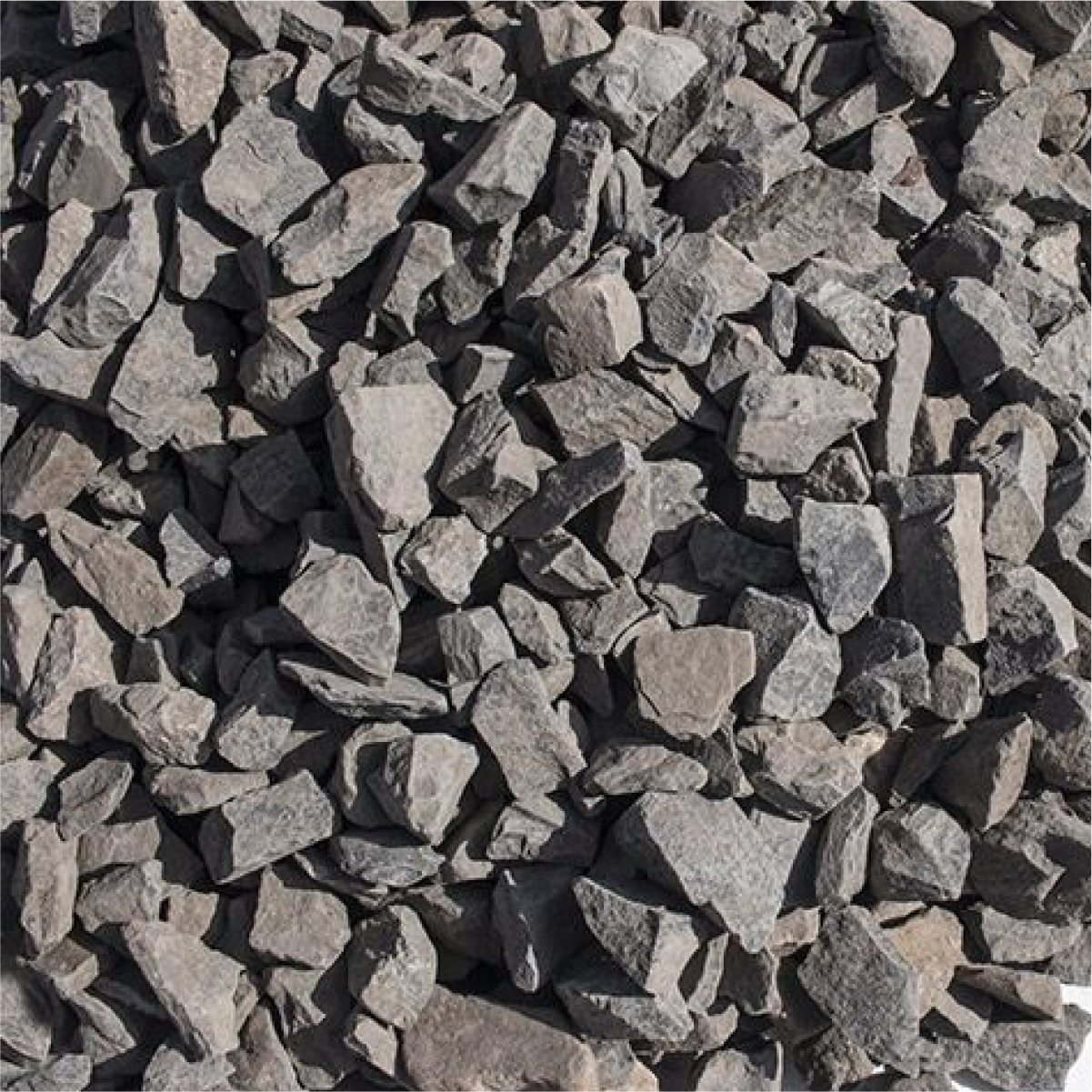 40mm Rundle Rock
40mm Rundle Rock is dark charcoal in colour, used for decorative purpose. It is unique to Alberta.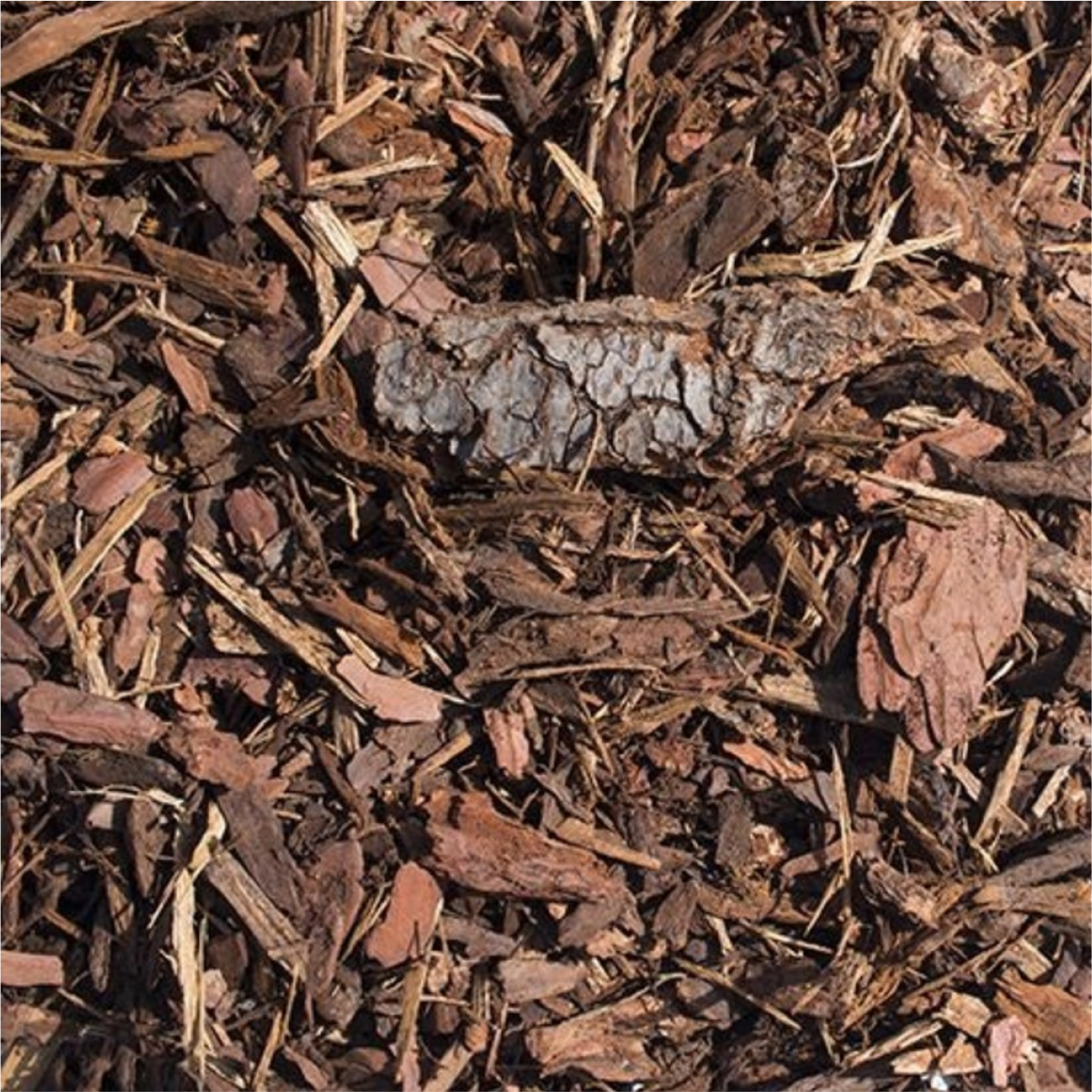 Douglas Fir Premium Mulch
An attractive and natural-looking shade of fir. Available in a variety of shreds sizes to fit any look and feel you can imagine.
Front Patio Seating Area
Beyond the creek bed, we used Dimension 6 Expocrete pavers to construct a seating area in the front yard. The Dimensions™ 3-piece system plus accent pieces deliver crisp, clean lines and a smooth, linear surface to create stunning contemporary designs with maximum efficiency. The Dimensions™ line is available in three colours: Charcoal, Victorian, and Tofino Grey FM — for this landscape construction project, we used Tofino Grey FM to compliment the Charcoal Pisa retaining wall in the backyard. Along the side yard between the front and back hardscape patio areas, we laid a 20mm Limestone pathway leading to the backyard.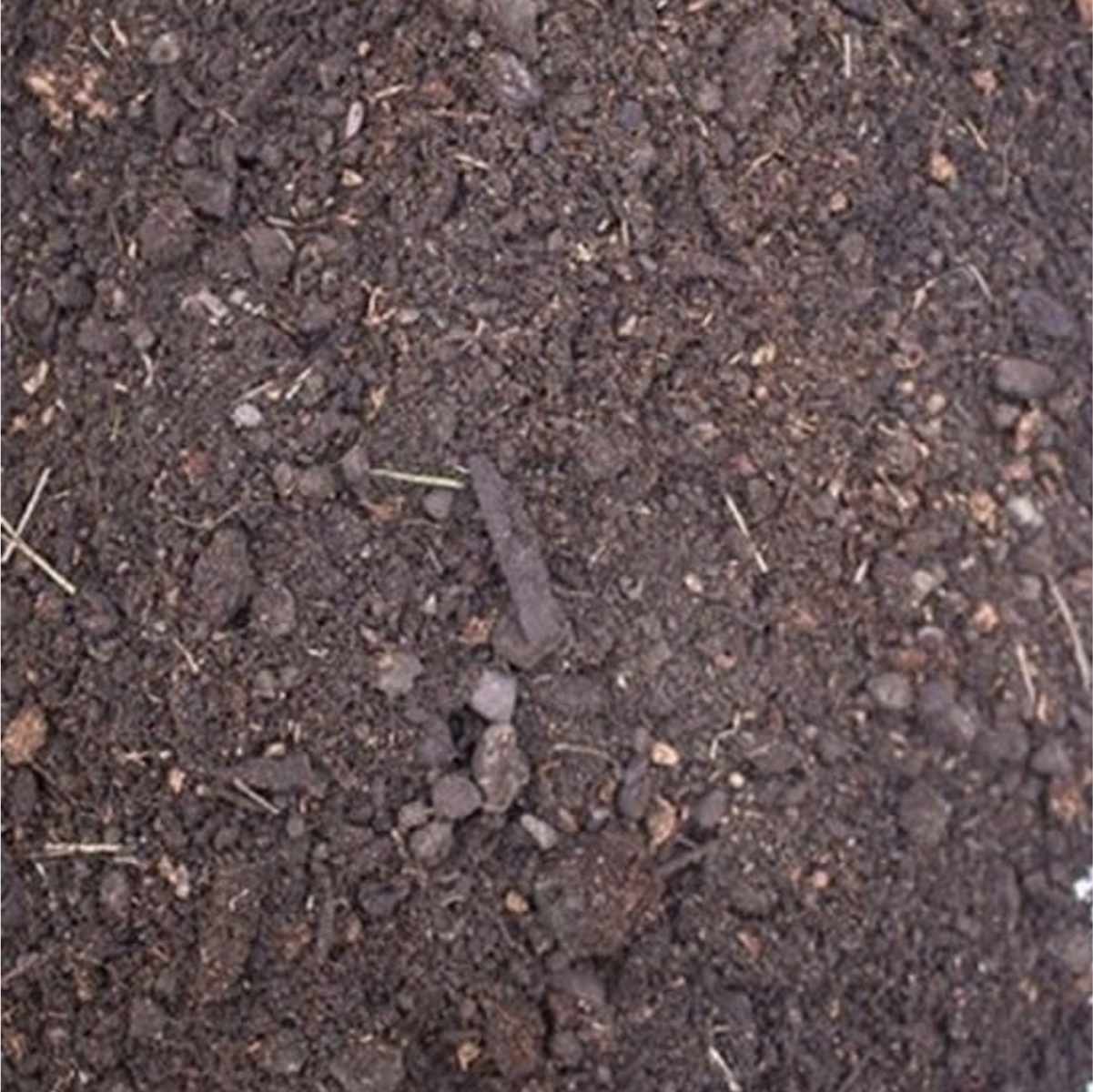 Premium Garden Mix
A blend of sandy black loam, compost, peat moss, and perlite. Perfect for gardens, planter boxes, and under sod or turf.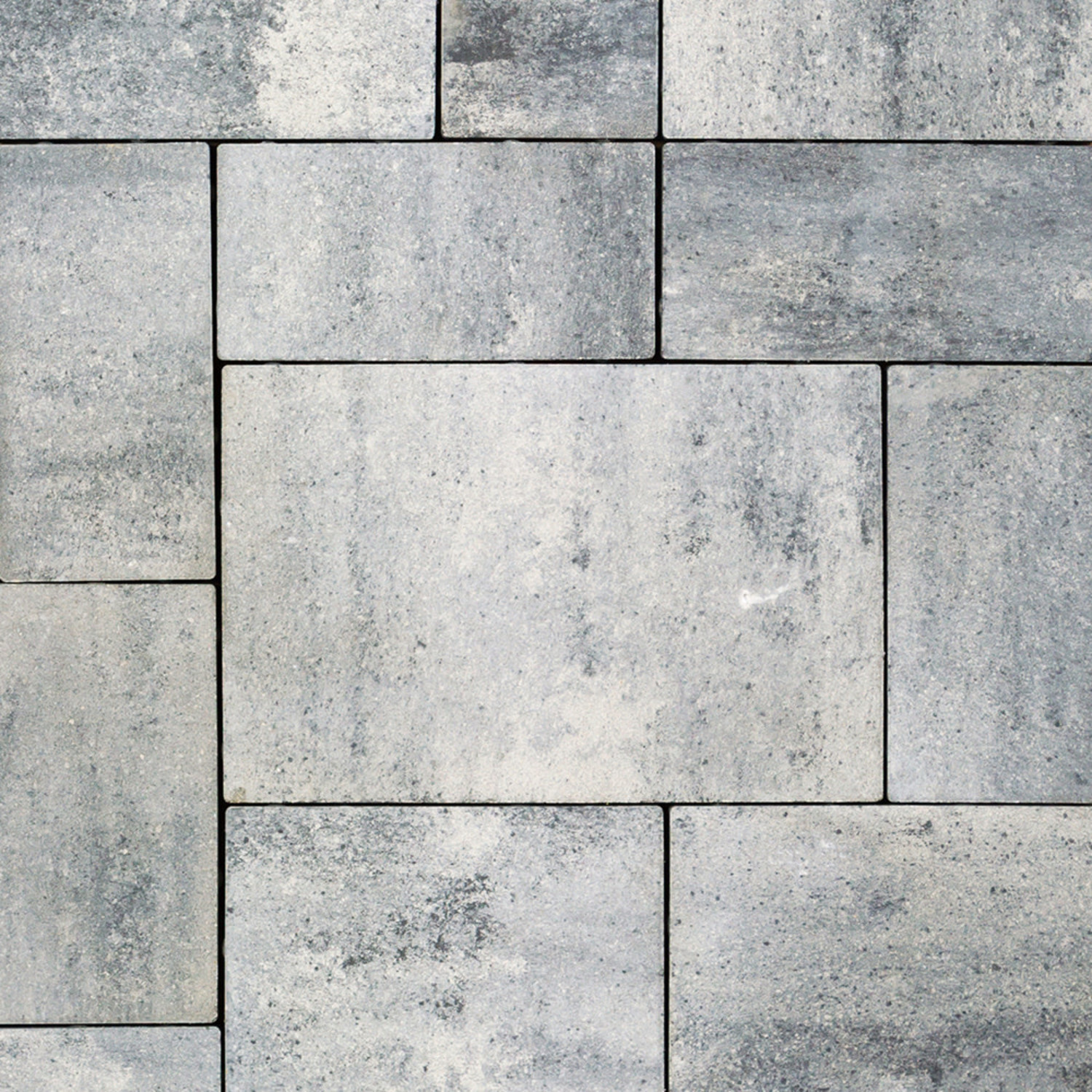 Dimension 6, Expocrete
Dimensions™ 3-piece system plus accent pieces deliver clean lines and a linear surface to efficiently create contemporary designs.

Retaining Wall and Backyard Patios
To combat the slope of the yard, we constructed a Pisa Retaining Wall with Reversa caps in Charcoal to separate the backyard into two distinct spaces: an upper, covered patio area boasting stunning views of the nearby river, and a lower patio with more privacy and access to the nearby walking path. The charcoal colour and curves of the retaining wall blocks deliver a contemporary and sleek look and mimic the river below.

To maintain the integrity of the retaining wall, we built subtle, hidden drainage within it to move rainwater from the upper level of the patio to the lower and out of the yard.

Lower Patio Seating Area
At the base of the yard, we incorporated some Rundle Stepping Stones to complement the 40mm Rundle Rock ground cover. Throughout the yard, we built raised garden beds for future foliage and flowers. We filled them with our Premium Garden Mix - a blend of peat moss, compost, perlite, and sandy loam designed to provide a neutral pH and all the essential nutrients needed to grow a lush, beautiful garden. We topped the beds with Douglas Fir Premium Mulch to promote moisture retention in the soil, and to prevent weed growth.

This project took one of our 5-person crews two and a half weeks to complete. All in all, this sloped backyard is now transformed into an inviting outdoor oasis that offers both breathtaking views and serene privacy! 
Take a guided tour!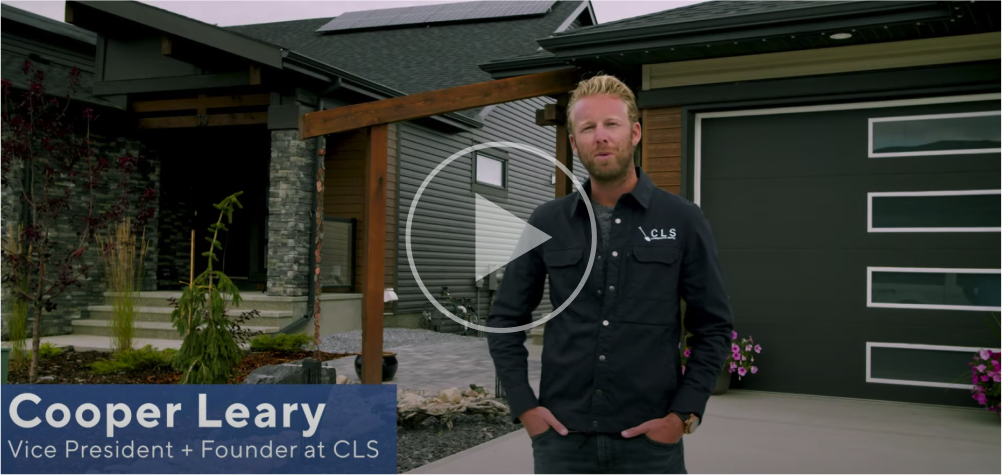 Ready for the next step?
Start Your Order
If want to learn more about our products or how much to order - get in touch with our team, we're always happy to help!
Call 403-239-0900 or email [email protected] to order!
Book With Our Construction Team
Get in touch with our Construction Division to price your landscape construction project.
Call 825 205 9557 or email [email protected] to get started.