Login
Log in if you have an account
Dont have an account? Register
Paving Stones
Paving Stones are a great way to add flair and colour to your landscape! With so many options for style, colour, pattern, texture and shape, we have something to fit everyone's style at CLS Landscape Supply! Try paving stones for your next pathway, patio, firepit or landscape edging project. Stop by one of our locations today to see the endless possibilites.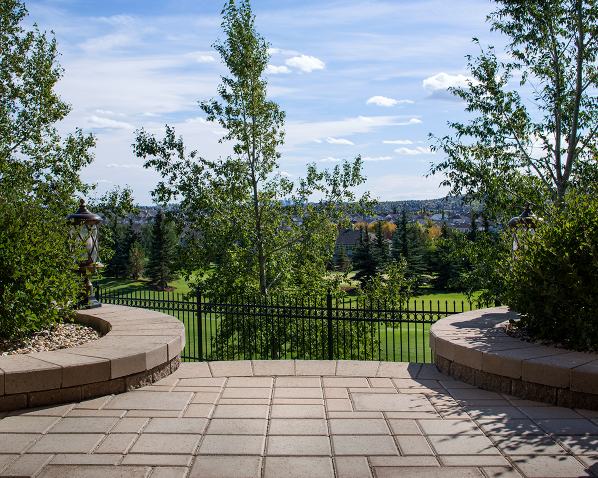 Holland Collection

With its simple shape and utilitarian appeal, the Holland Collection offers exceptional strength and durability combined with a range of captivating colour blends that add to its popularity. Basic in form, its clean, modular shape coupled with its Interchangeability makes possible a myriad of applications.v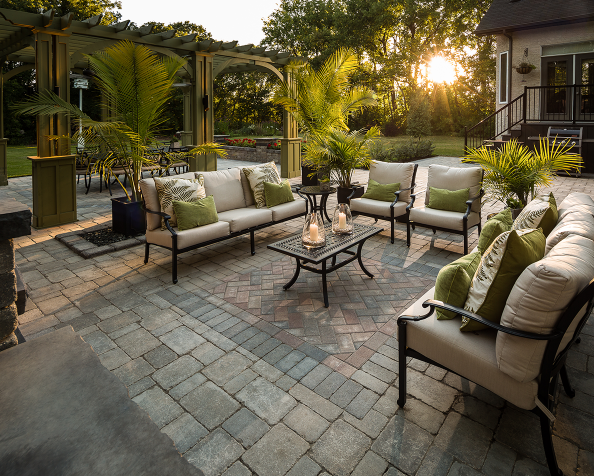 Roman Paving Stones

Whether you're planning to update your driveway, walkway or backyard patio, Roman pavers add another dimension to your already thriving home landscape. The Roman paver is one of our most multifaceted styles, available in a variety of timeless colors and created with a tumbled aesthetic to help create your very own Italian paradise.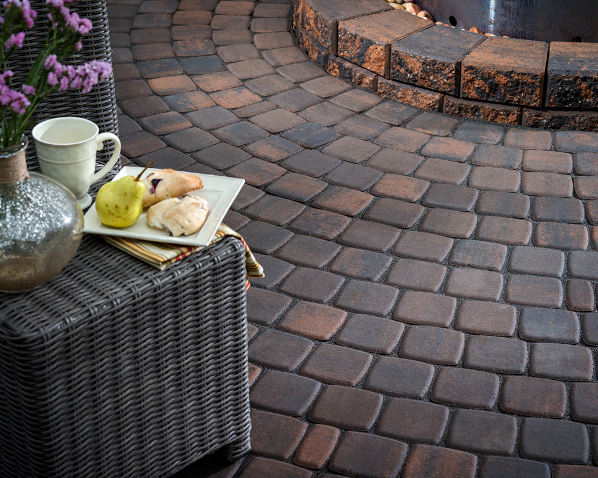 Cobble Collection

Inspired by old European streetscapes, the Cobble Collection brings beautifully weaved patterns to patios, walkways and plazas. The pavers can be used on their own or mix and matched by size and colour.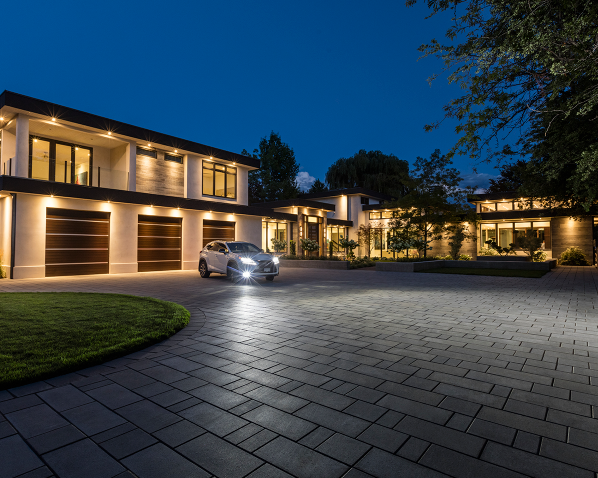 Broadway Paving Stones

Broadway is a large profile paver suited for nearly any application. Its sleek and contemporary design lends itself to beautiful paths and patios.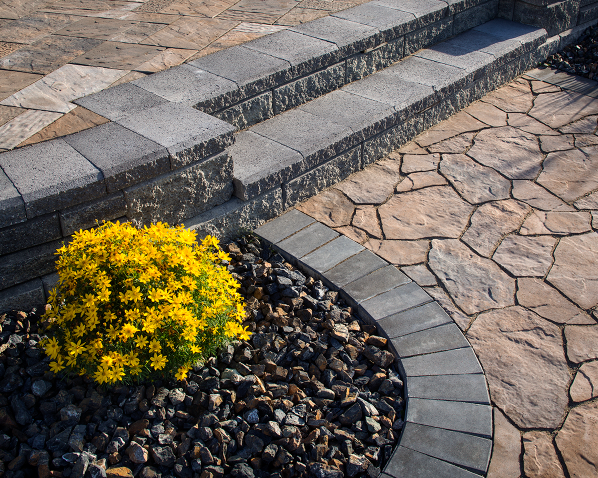 Mega-Libre

Mega-Libre offers the irregularity of the edges offers a natural looking edge and profile similar to flagstone without cutting. With its dimpled surface and unique colour blends, Mega-Libre is the perfect stone with no detectable pattern.
Ordering Paving Stones
Pavers are ordered by single unit, with the exception of our Circle Kits, and vary in size from product to product. The product descriptions on our website provide you with the average size and square footage for the single pavers and a full pallet of product. If you need help determining the quantity needed for your next project our Customer Service team is always on hand and ready to help. Want product delivered straight to your backyard or project site? Find out about our Delivery Options here.
Do You Have Pavers I Can Look at On Site?
Yes! We stock a large assortment of the most popular paving stones from Barkman and Expocrete. Our yards are also equipped with display boards from the manufacturers that we carry, and we have catalogues that you can browse through at your leisure. Our Bearspaw yard even has a patio, garden boxes, and fireplaces built out of some of the products we carry, so you can see them installed!
Do Paving Stones Need to be Sealed?
While sealing your paving stones isn't required, some individuals like the look of sealed pavers and the assurance that it provides. Sealing your paving stones protects the colour in the pavers from fading from sunlight, enhances the colours and paver vibrancy, and protects the paving stones from stains. Cleanup from accidents is made easier by a sealer acting as a barrier between the spill and the paving stones.
If you wish to apply a sealer to your paving stones, it's best to wait one year after installation. Efflorescence is when the naturally occurring salts in the pavers are brought to the surface through evaporation, resulting in a white haze building up on the tops of the pavers. This typically happens in the first few months after installation, and you want to avoid trapping in by sealing pavers too quickly. You also want to sweep and wash the area for best results and pull weeds in your patio or walkway before sealing. Visit our Knowledge Center to learn more.